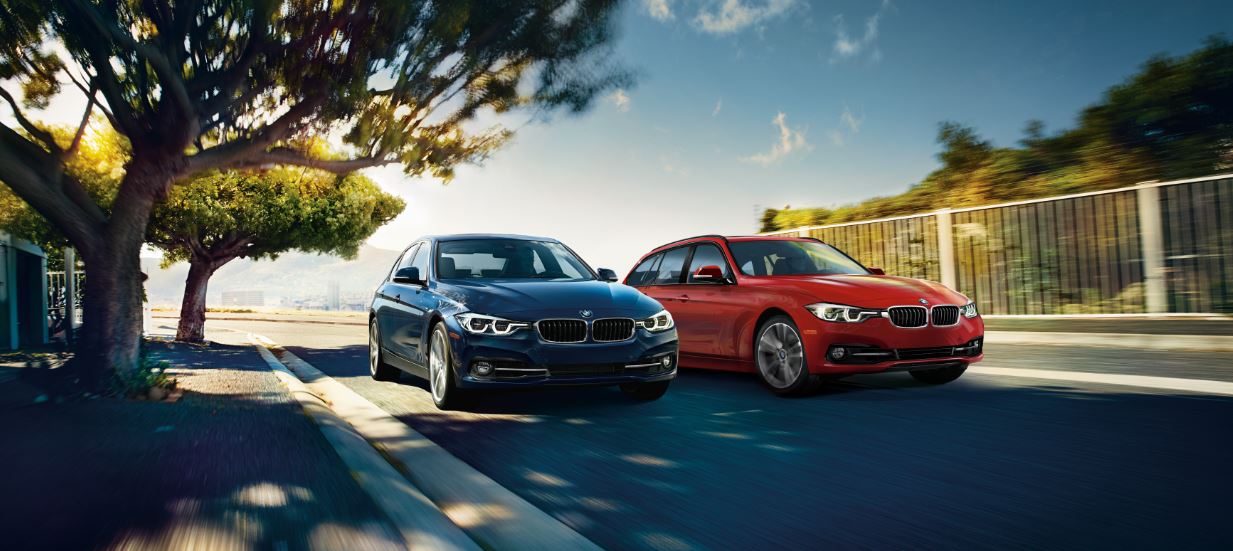 Small Size, Big Personality: See Why the New 2018 BMW 3 Series Continues to Stay on Top
When you combine all available body styles, trim levels, styles, powertrain options, and additional packages, there are over a dozen possible BMW 3 Series cars to choose from--and that's before you even get into exterior and interior color options. That kind of selection makes this compact luxury sport sedan of one of the most versatile and intriguing lineups in the premium-car market, and it's one of the reasons that new BMW 3 Series has been--and remains--a top seller for the performance brand.
After 40 years of building, redesigning, re-engineering, and re-imagining what the compact sports car could be, BMW has hit a new vein of performance, of success, and of innovation in its newest 3 Series line.
Explore What the New BMW 3 Series Offers to Murrieta Drivers
Exterior Design: An established look and feel is polished to a shine. Iconic features like the dual kidney grille and the kink at the C-pillar complement modern upgrades, like a gently-rounded hood, sharpened taillights, and effortless muscling on graceful curves. It's a design as futuristic and state-of-the-art as it is legendary and timeless. It's the design language that has defined the latest generations of BMW sedans and grand touring cars, and the picture that has set standards for the industry.
Interior Features: Even the affordable BMW 320i--the tempting entry-level option that's pulled many shoppers away from budget cars and up into the big leagues of luxury--comes standard with a premium list of standard features, including driver-centric sound, dual-zone automatic climate control, and responsive touchscreens. As you upgrade through the line--or tack on package options--you open up features like driver-seat memory settings, panoramic sunroof, upgraded leather upholstery, and advanced new connectivity.
Technology and Safety: Intelligence is the new standard for the new BMW 3 Series; that's why every new compact sports sedan comes standard with BMW iDrive infotainment interface. While entry-level models like the BMW 320i offer a practical 6.5-inch display and a nine-speaker sound system, Tech Package options are readily available to upgrade your BMW 3 Series to a 8.5-inch display with a 16-speaker Harman Kardon audio system. BMW's innovative head-up display system is available, and an optional Driving Assistance package equips your 3 Series model with an array of safety features.
Available New 2018 BMW 3 Series Sedans, Sports Wagons, Grand Turismo
2018 BMW 320i
Entry-level affordable sports sedan
Standard 2.0-liter turbo and impressive features
Available as RWD or AWD sedan
2018 BMW 328d
BMW's only diesel-powered 3 Series option--great for commuters
Twin-turbo diesel engine good for up to 43 mpg highway
Available RWD or AWD diesel sedan, or AWD diesel Sports Wagon
2018 BMW 330i
Fantastic sedan for the price--lots of power, tons of features
Standard 248-horsepower 2.0-liter BMW twin-turbo engine
Available as RWD or AWD sedan, or AWD Gran Turismo
2018 BMW 330e iPerformance
Fuel-efficient hybrid sports sedan--the most efficient 3 Series option
Smart interior tech options to help you track performance
Available as RWD hybrid luxury sedan
2018 BMW 340i
Top-of-the-line model, fully-loaded with features
320-horsepower turbocharged six-cylinder engine--the most powerful 3 Series option
Available as RWD or AWD sedan, or AWD Gran Turismo